Solar power using products of the electronics industry is solar panels that collect energy from sunlight converted into direct current.
Until now, solar panels have been manufactured into modems with high conversion efficiency and various levels of capacity. In addition, the system of temporary storage and conversion to industrial alternating current (Inverter) was developed with high reliability to transfer electricity to the industrial grid. This makes solar power production currently available with outstanding advantages such as:

● Production of solar power reaches the best environment-friendly level without changing the activities of nature such as changing the water flow and wind flow.
● Very flexible in design of energy and power harvesting area, can be installed on the roof with a capacity of several KW or a farm to several hundred MW, according to the plan of any shape.
● No solid construction foundation is required in the working area, can be installed on hills, sandbanks, semi-flooded areas or floats on the lake surface.
● Convenient maintenance, repairing and restoring operation for each of tens of thousands of energy panels.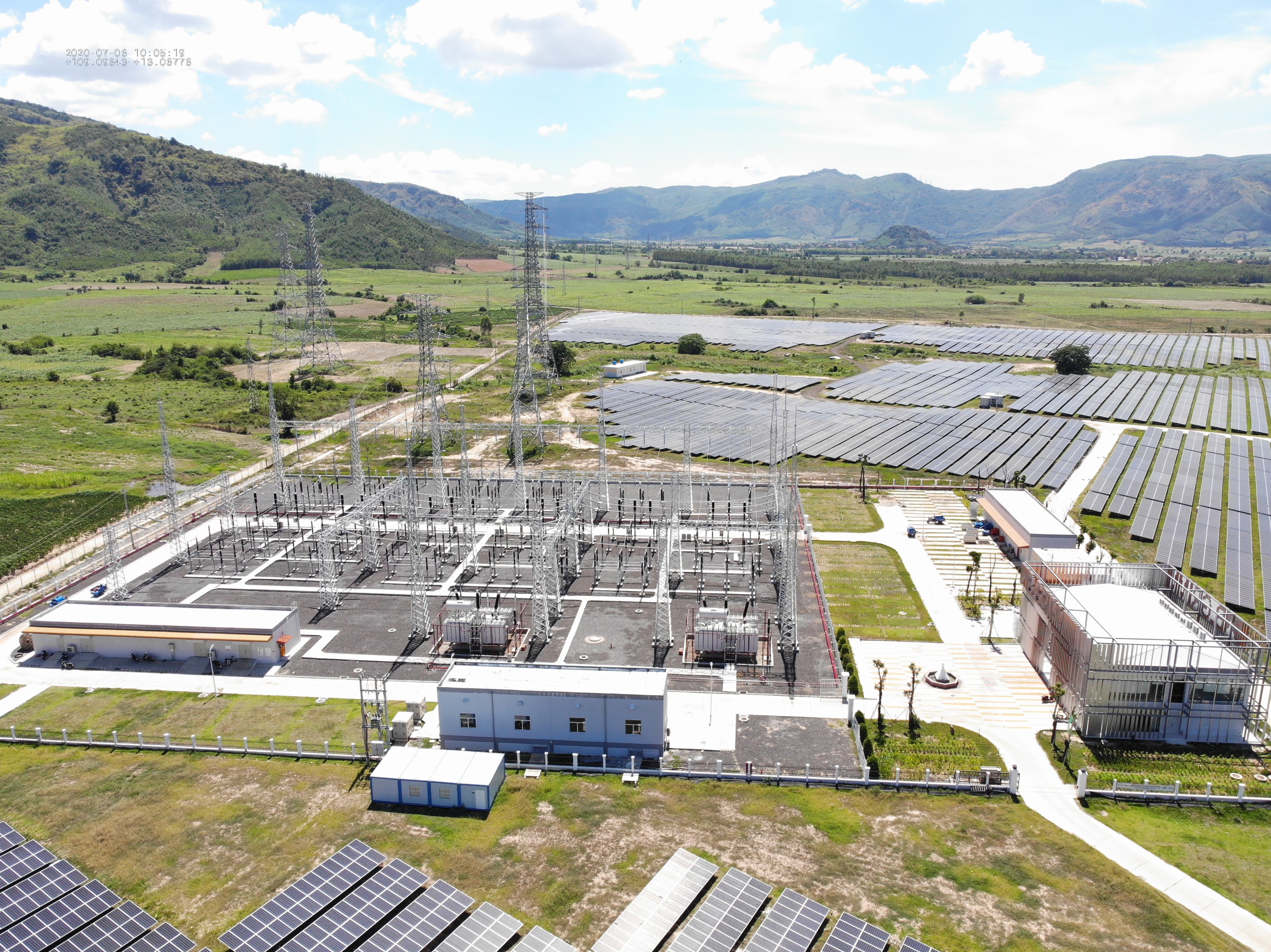 Hoa Hoi Solar Power Plant is located in Hoa Hoi Commune, Phu Hoa District, Phu Yen Province, Vietnam.
Hoa Hoi Solar Power was started in November 2018 and inaugurated on June 25, 2019. The plant has a generation capacity of about 179.52 MW, annual electricity output of 334,148 MWh, and an area of 256 hectares of energy storage.
Within 6 months and 23 days, since the official groundbreaking of the plant, all 257 MWp (equivalent to 214MW of generating capacity) have been successfully put into operation and energized. The plant officially generates commercial electricity at 8 am on June 10, 2019.
Hoa Hoi Solar Power Plant is a joint venture project between Truong Thanh Group Vietnam Joint Stock Company and B. Grrimm Group (Thailand) as an investor. This is the first solar power project in Phu Yen province and has the largest scale in the Central.